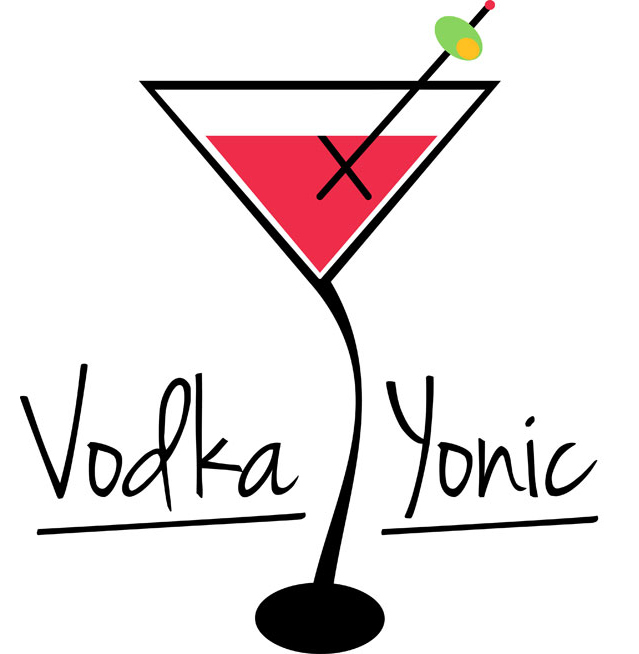 Vodka Yonic features a rotating cast of women and nonbinary writers from around the world sharing stories that are alternately humorous, sobering, intellectual, erotic, religious or painfully personal. You never know what you'll find here each week, but we hope this potent mix of stories encourages conversation.
---
This is a story about a song. It's not a good song, but during a very fragile time in my life, it could do what all the other songs couldn't. And I've never told anyone about how much I love it … until now.
I was barely in my 20s and working as a full-time music critic for a cool alt-weekly newspaper in Seattle. The region was of course known for its abundance of influential musicians — yes, Nirvana, Soundgarden and Pearl Jam, but also Elliott Smith, Neko Case, Built to Spill, Sleater-Kinney, Death Cab for Cutie and The Gossip. And this music was my life.
I interviewed touring musicians, reviewed records and wrote a weekly column about the local all-ages music scene. I went to shows three, four, sometimes five nights a week. Eventually I even hosted a local music show on one of the city's most popular rock radio stations.
But when my heart fell apart for the first time in my adult life, none of that music mattered.
The world's catalog of songs about heartbreak runs decades deep, and it's packed with perfect entries from brilliant singers and songwriters like Whitney, Elton, Otis, Joni, Marvin, Mariah, Dolly, Alanis, Robyn and Stevie (both Wonder and Nicks) — but I was too sad to listen, too sad to sing along. I drowned myself in quiet.
But one day I heard a song that stuck. I don't remember where I was when I heard it, but I know I didn't search it out. It found me. I remember downloading it off some skeezy internet service and burning it to CD (I was a late adopter both to love and MP3 technology). For weeks I took it with me every time I needed to get out of my head, from long nighttime drives to sun-soaked hikes through nearby woods. It was the only song that didn't make me feel like I was carrying the weight of the world, and I listened to it constantly.
It opens with a heart-gripping, hopeful piano line. By the time the chorus hits, a stream of mounting strings has burst into a bright orchestra, bringing optimism, adoration and comfort with it.
But this song — my song — wasn't by any of the artists who will forever be remembered as The Greats. No, when my heart shattered for the first time, it was the band Train, specifically their song "Drops of Jupiter (Tell Me)," that picked up the pieces.
Yes, Train — a band that has managed to remain tremendously popular yet somehow also forgettable. A band that is even less cool than their very uncool tourmates Maroon 5.
Today Train is likely most recognized for their obnoxiously quaint 2010 hit "Hey, Soul Sister." That melody-driven song, full of heys and ukulele, was shoved down America's throat by way of just about every television commercial that aired that year. (It was so ubiquitous there was even a Tumblr blog dedicated to tracking every time the song was used in ads, shows and movies.)
But nearly a decade before that turd dropped, adult-contemporary radio was all about Train's 2001 hit "Drops of Jupiter (Tell Me)." The song has all the ingredients to be legitimately good: It was produced by Brendan O'Brien, who's worked with Bob Dylan, Neil Young and Bruce Springsteen, and the strings (the element of the song for which I am most a sucker) were arranged by Paul Buckmaster, a composer who's collaborated with David Bowie, Leonard Cohen and Miles Davis.
But the song's promise dissolves the moment singer Patrick Monahan opens his mouth to tell the tale of a milquetoast prissy dream girl through pseudo-poetic lyrics that sound like they were Mad-Libbed in.
"She acts like summer and walks like rain," he sings in the first verse. "Since the return of her stay on the moon, she listens like spring and she talks like June."
Monahan goes on to sing of soul vacations and falling from shooting stars without permanent scars. He mentions that "she checks out Mozart while she does Tae Bo," because sure, those are also nouns. But the chef's kiss for corniness comes when Monahan falls into a sort of New Radicals "You Get What You Give"-flavored anti-rap with the lines: "Can you imagine no love, pride, deep-fried chicken / Your best friend always sticking up for you / Even when I know you're wrong? / Can you imagine no first dance, freeze-dried romance / five-hour phone conversation / the best soy latte that you ever had, and me?"
WHAT THE HELL DOES ANY OF THAT EVEN MEAN?! 
Still, that summer, years after that lyrical nonsense managed to win two Grammys, I listened to "Drops of Jupiter" over and over again.
Why I liked a song so easily mockable and inherently uncool made no sense to me; why I liked a dude so obviously unworthy of my adoration made no sense to me. But the heart wants what it wants — in love and, I suppose, in music. I couldn't help but fall for that dummy just as I couldn't help but fall for that try-hard pop song that name-checks Billy Blanks' home aerobic routine, which itself peaked in the '90s.
And while I'm being honest, I might as well admit: I still swoon a little when I hear those strings.