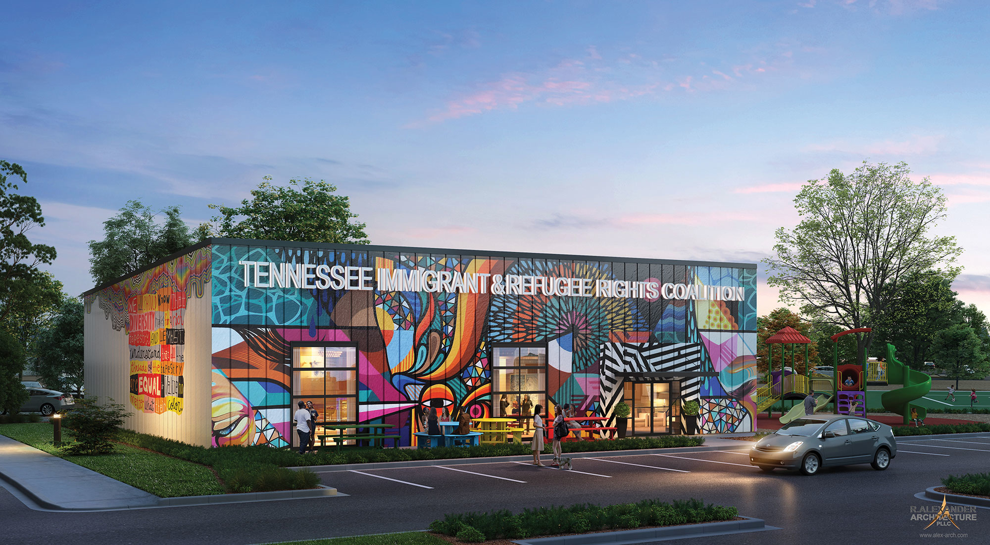 Artists take note: The Tennessee Immigrant and Refugee Rights Coalition is soliciting submissions for murals that will adorn its new home base. The Scene named the coalition Nashvillians of the Year in December, and this new community hub will further cement its presence as one of Tennessee's leading advocacy organizations.
TIRRC operated for years within Conexión Américas' Casa Azafrán. Its stand-alone headquarters is being built on Antioch Pike between Haywood Lane and Harding Place. The 1.4-acre site will house community gardens, a soccer field, a playground and the TIRRC building itself, which will contain office space and multi-use space for community meetings, celebrations, legal services clinics and more. TIRRC is looking for artists who can design and execute exterior and interior murals that will send a clear message that immigrants and refugees are here to stay in Tennessee. TIRRC especially encourages immigrant and refugee artists to submit.
According to the call for proposals, murals should reflect TIRRC's mission and vision and communicate the "vibrancy, culture, hopes, dreams, and experience of immigrants and refugees." Depictions could be literal or abstract. Murals will be painted between May and July 2020, all materials will be paid for and artists will be compensated for their work. The submission deadline is March 10, 2020. Find all the details and specifications here. 
If you're not an artist but would like to leave a hopeful mark on TIRRC's future, you can still donate to the organization's capital campaign by buying a brick.