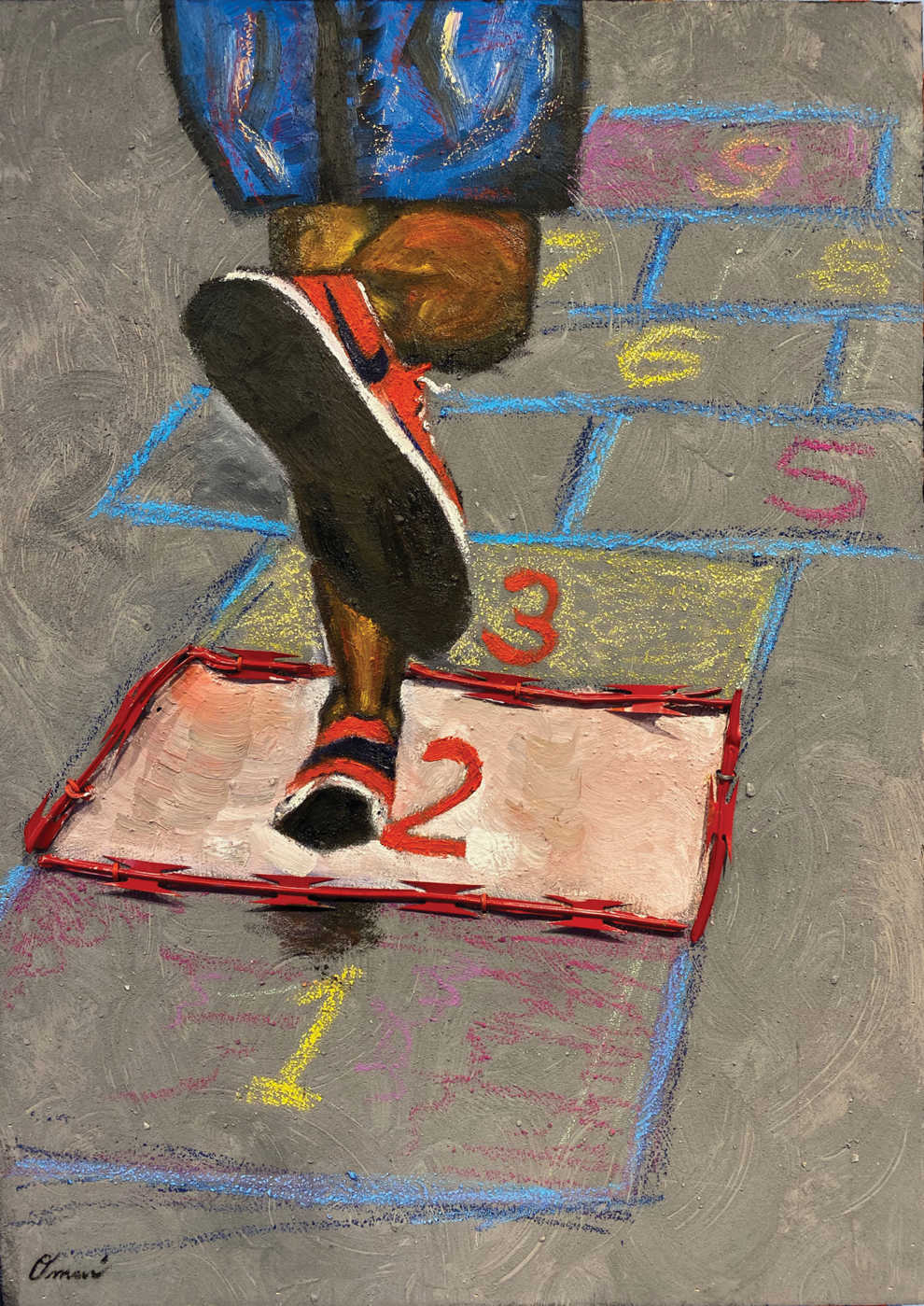 Nashville's art scene has canceled its First Saturday arts events and openings for the second month in a row, as galleries and other venues continue to honor Metro's Safer at Home order. Of course, most art crawlers aren't anxious to browse galleries, eat at food trucks or catch a live music performance on Fifth Avenue downtown or in Wedgewood-Houston until it's reasonably safe to do so. But what about the cost of canceled cultural events, the strain on communities that are unable to commune, and a marketplace that's almost entirely embedded in a social scene? 
The Nashville Gallery Association has had an "Avengers assemble!" moment, uniting a phalanx of art spots from all over the city in an effort to give Nashville its monthly cultural fix despite the limits of social distancing. This Saturday, participating galleries will share a YouTube video link with their mailing lists and on social media. The video will give viewers a chance to tour the spaces and displays of participating galleries for a virtual re-creation of the crawl experience. Visual art has proven very difficult to translate to strictly digital presentations, but I appreciate the cooperation and creativity this new strategy evinces. That said, the best First Saturdays — IRL or on screen — are always indebted to killer curatorial programming. Refresh your WiFi connection and check out these highlights, which will surely be mentioned in the comment section this Saturday.
I love the title of Channel to Channel's Pockets of Real Passion exhibition. Nobody likes put-on passion, and I'm intrigued at how this display of 2D art has been installed directly on top of artist and gallery curator Dustin Hedrick's Cutting Edge red-tape-on-blue-walls-and-floor mural installation, which opened back in February. The gallery's press release calls this new show an extension of Hedrick's work, and it features a super selection of gallery artists — including Omari Booker, who's showing works from his ongoing Red Line series, and Eric Mack, whose gorgeous infrastructural abstractions always reward deep inspection. It'll be interesting to see how these works translate to video, but I expect Frances Berry's iconic, spray-painted Hooray Face series to leap from the screen. The show also includes Jessica Gatlin's impressive monoprints and Ridge McLeod's abstract multimedia paintings. Follow the gallery on Instagram — it's @channeltochannel. 
David Lusk Gallery will reveal a new exhibition by sculptor Alex Lockwood. Still Life is a collection of floral displays crafted from wire and shotgun shells. I dig Lockwood's transforming of spent ammunition into imitations of Tennessee sunflowers, pussy willows and stalks of wheat, and they put me in mind of photographer Bernie Boston's iconic "Flower Power" image of a protester placing a carnation in the barrel of a soldier's rifle during the 1967 March on the Pentagon. I'm also anxious to see how the YouTube stream will capture the exhibition's display in David Lusk's front window, which is in the style of a florist's shop or a roadside flower cart. Follow @davidluskgallery on Instagram to find out.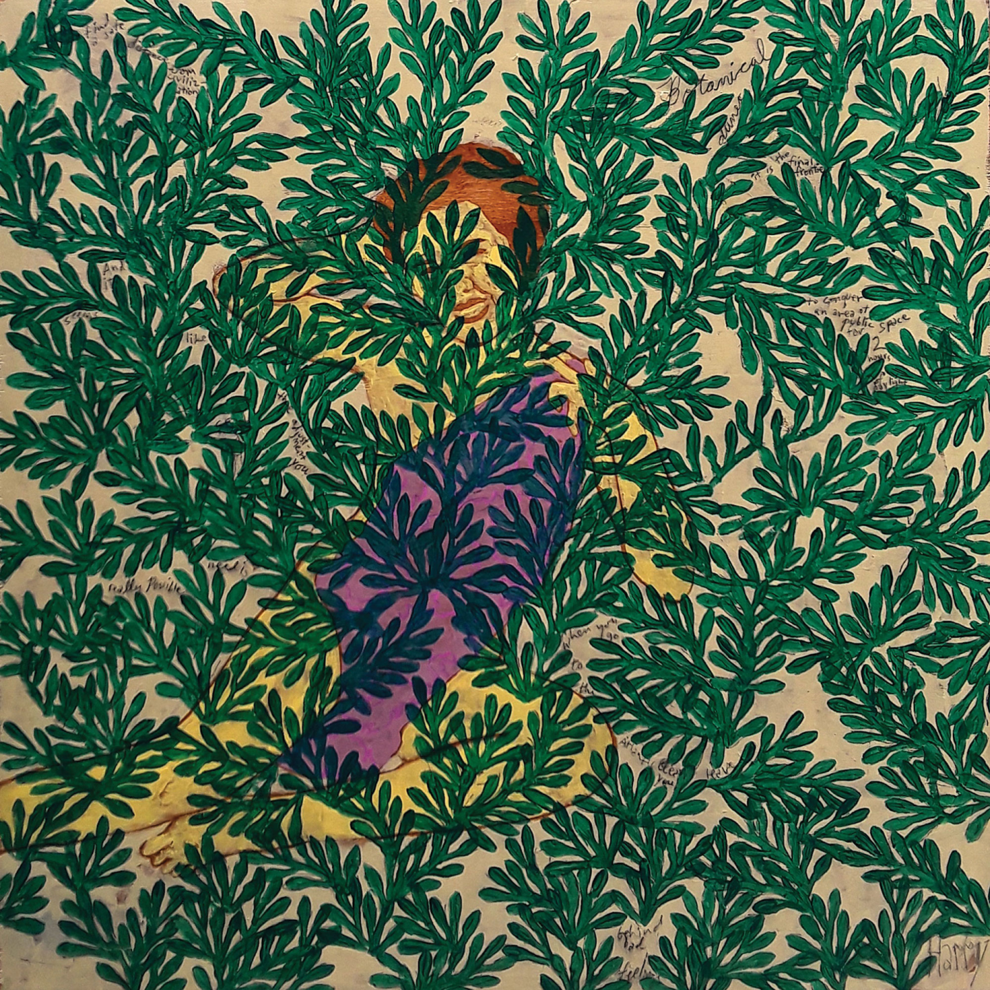 Painter Harry Underwood's Neon Believer will make its entrance during Julia Martin Gallery's section of Saturday's video crawl. Underwood's fantastic nostalgia-delic narratives marry muted palettes and postcard aesthetics with textual musings that propose philosophical questions about contemporary living. There are topical political messages here, but Underwood's best works read like evergreen reports from an alternative American timeline that stretches between a visionary utopia and a pop-cultural netherworld. Follow Julia Martin Gallery on Instagram at @juliamartingallery.
Unrequited Leisure has been presenting lots of digital works on screens since it moved to its new digs at The Packing Plant in Wedgewood-Houston, and I'm looking for this exhibition to play very well with the YouTube format. Future-Framed Works offers a range of moving images exploring the body, popular culture and the blurry line that separates real and virtual experiences. Artists include Liat Berdugo, Gabriella Torres-Ferrer, Rebecca Forstater and Bahareh Khoshooee. Follow Unrequited Leisure on Instagram at @unrequitedleisure.
East Nashville's Red Arrow Gallery is putting on a massive group show by a sprawling roster featuring almost 20 gallery artists. Online in Home includes works by Rick Borg, Nuveen Barwari, Bethany Carlson Coffin, Matt Christy, Paul Collins, Margie Criner, Marlos E'van, Lindsy Davis, Georganna Greene, Jodi Hays, John Paul Kesling, Desmond Lewis, Daniel Holland, Duncan McDaniel, Dana Oldfather, Julian Rogers, Pam Marlene Taylor, Tara Walters and yours truly. Follow Red Arrow on Instagram — it's @theredarrowgallery.
S\AMPLE DATA is an appropriately technological-sounding title for Tiffany Calvert and Josh Azzarella's exhibition at Tinney Contemporary. Lots of contemporary art is art-about-art. It's a postmodern game that can be played well or badly, but more broadly based conceptual work always stands out in contrast. Calvert and Azzarella's work grapples with art history, but it's also a deep dive into an anthropological exploration of technology and its capacity for reframing our perceptions of the past. Calvert's paintings on digital prints of Dutch masterpieces offer art-historical out-of-body experiences, and Azzarella's video installation, 3D prints and a scale model of the monolith from Stanley Kubrick's 2001: A Space Odyssey all point to the role that images play in memory-making. Follow Tinney on Instagram at @tinneycontemporary.
Modfellow Studio's ongoing display of Danielle Krysa's mixed-media collages, Shit Arlo Says, will also be a part of Saturday's video crawl, along with Chauvet Art's display of Denise Stewart-Sanabria's delectable food paintings, Edible Dramas: Indulgent Art to Expose the Human Appetite. Zeitgeist Gallery will continue its Circuities exhibition by painter Karen Seapker. Follow each of these galleries — @modfellows_studio, @chauvet.art and @zeitgeistgallery.