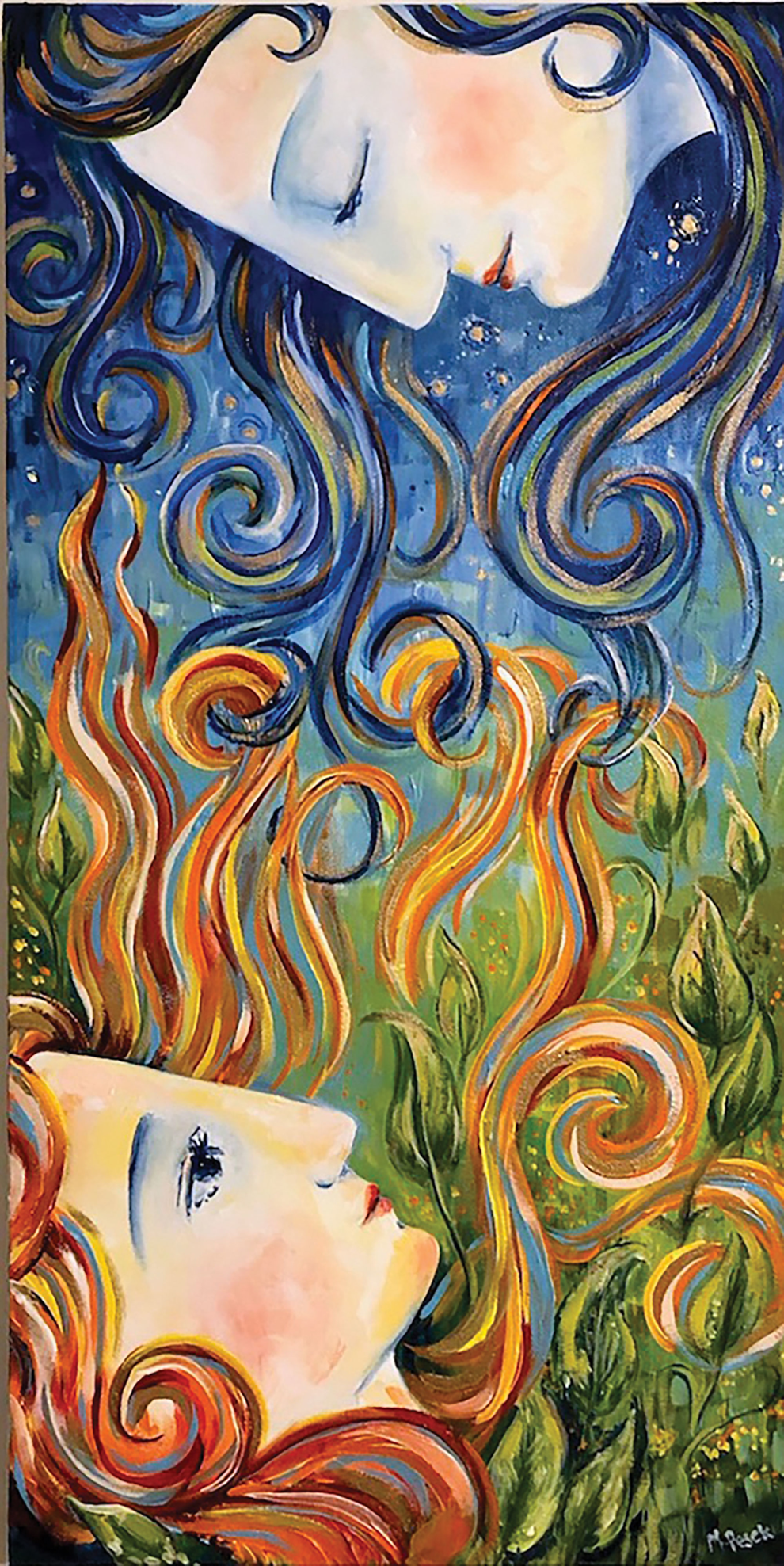 Downtown  
Blend Studio in the Arcade looks to recapture some of the communal energy that brought Nashville's art scene into the 21st century this Saturday night. Local co-ops like Plowhaus and collectives like Untitled Artists provided points of organization for Nashville's art scene in the days before there was a Frist Art Museum, an Avenue of the Arts or even a First Saturday Art Crawl. Re-Titled reunites some of the artists who were active in Nashville in the early 2000s, and it's the first iteration of similarly themed Re-Titled shows that Blend plans to host every quarter. This March show features work by more than 30 artists, including Robert Vore, Barry A. Noland, Franne Lee, Margaret Pesek and William Branham.  
The Browsing Room at the Downtown Presbyterian Church opens a new exhibition by Nashville-based artist Paul Collins that marks a series of two-monthlong community art projects organized around the church's Saturday breakfast events. Collins' spontaneous painted sketches capture communal spaces like public parks and live music events. This exhibition is a collaboration with Bandy — an artist represented by Poverty and the Arts, a not-for-profit art-therapy project that offers free art supplies and instruction to Nashvillians experiencing homelessness. Magical Books and New Looks seeks to create a dialogue about poverty, creativity and community through art and hospitality. The show will be open for breakfast during every Saturday of the show's two-month run, and the artists will be there to guide visitors through creative projects of their own. Collins hopes the interactive nature of the Saturday events will allow the exhibition to evolve and transform over time, giving visitors a chance to add their voices to these happenings, which take on class consciousness through creativity and communion.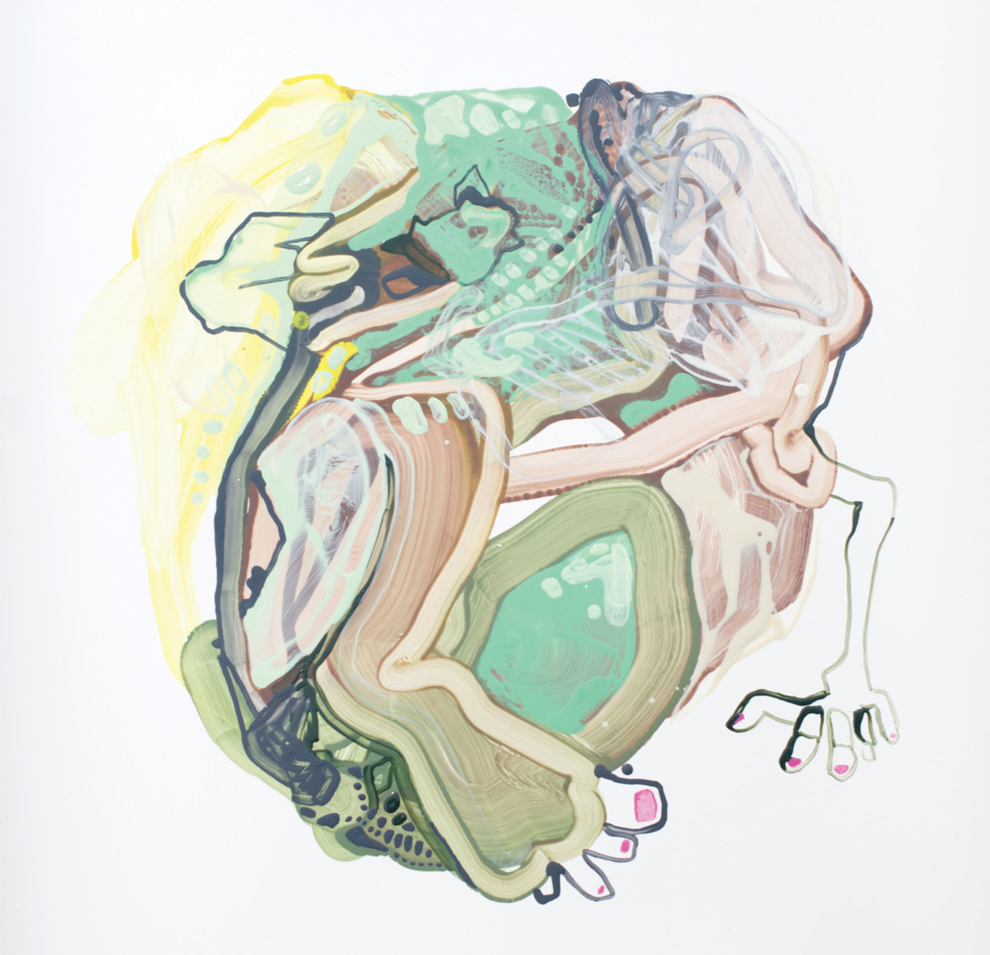 East Nashville  
If the downtown and Wedgewood-Houston options just don't start early enough for you, head over to East Nashville at 10:30 a.m. on Saturday, where The Red Arrow Gallery is hosting a closing reception for Beast by painter Dana Oldfather. Oldfather's exhibition is a vibrant affair packed with textures of intersecting lines that allude to female bodies in movement. Of course, women's bodies are among the oldest subjects in all of Western art, but Oldfather's abstracted works are more compelling and mysterious than more predictable nude-on-canvas affairs. This show is ambitious, and if you've already seen this Beast, just know that it holds up to second and third viewings. Saturday's closing will also feature a live episode of the podcast Artist/Mother, with creator and host Kaylan Buteyn.  
Wedgewood-Houston 
Speaking of Kaylan Buteyn and her podcast, Fort Houston will host the very first Artist/Mother exhibition in March. Reaching out to her network of guests and listeners, Buteyn has curated a massive roster of women artists for Painting at Night. The works on display all reflect art practices that take place in domestic spaces, between familial and household obligations. Like all things Artist/Mother, Painting at Night illuminates the strategies, obstacles and little blessings women artists confront and embrace as they juggle multiple roles while also engaging in creative production. Buteyn is a talented artist in her own right, and as a mother of three children, she walks the talk that's featured on her podcast, as well as in the conversations she's curated here.  
Zeitgeist Gallery will crawl into March with an exhibition of new work by Nashville-based painter Karen Seapker. The subjects and style of Circuities are a great fit for deep contemporary art conversations: Seapker's vibrant palette and gestures inform the artist's abstracted narratives about femininity and motherhood. But the most compelling aspects of the artist's work have always been their explorations at the overlap of figuration and abstraction. 
Fable opened on Feb. 18, but if you haven't seen the show yet, you're in for a treat at David Lusk Gallery on Saturday night. The exhibition takes its inspiration from a book of Aesop's Fables rescued from a Nashville thrift shop. The collection of parables credited to a storyteller in ancient Greece has some resonance with our own Athens of the South, and the magical menagerie of creatures it features is fertile ground for artists. Standouts here include Emily Weiner's charged iconographic designs, Ashley Doggett's brutal antebellum analogies, Huger Foote's spontaneous snapshots and the psychedelic-folk horror of the Mellow Mountain Coalition. The show also features work by Leslie Holt, New Hat Projects, Terry Lynn, Rob Matthews and Anne Siems.  
Artist Danny R.W. Baskin serves up Old Testament narratives with a side of Southern irreverence this month at Coop. In the Garden at Night, Moses Dreams of Ribs offers a display of textile designs to explore a cornbread Kabbalah at the intersection of centuries-old Jewish tradition and life in the New South. Baskin's soft-sculpture vases and vessels are constructed from fabric and thread, and wrought in mournful blues and grays that speak to that middle ground of grief between endings and beginnings. This show offers corporeal contemplation and mortality musing, but its best qualities are its irreverence and its communal engagement: Baskin will serve a meal to visitors on Saturday night, so bring your curiosity and your appetite.