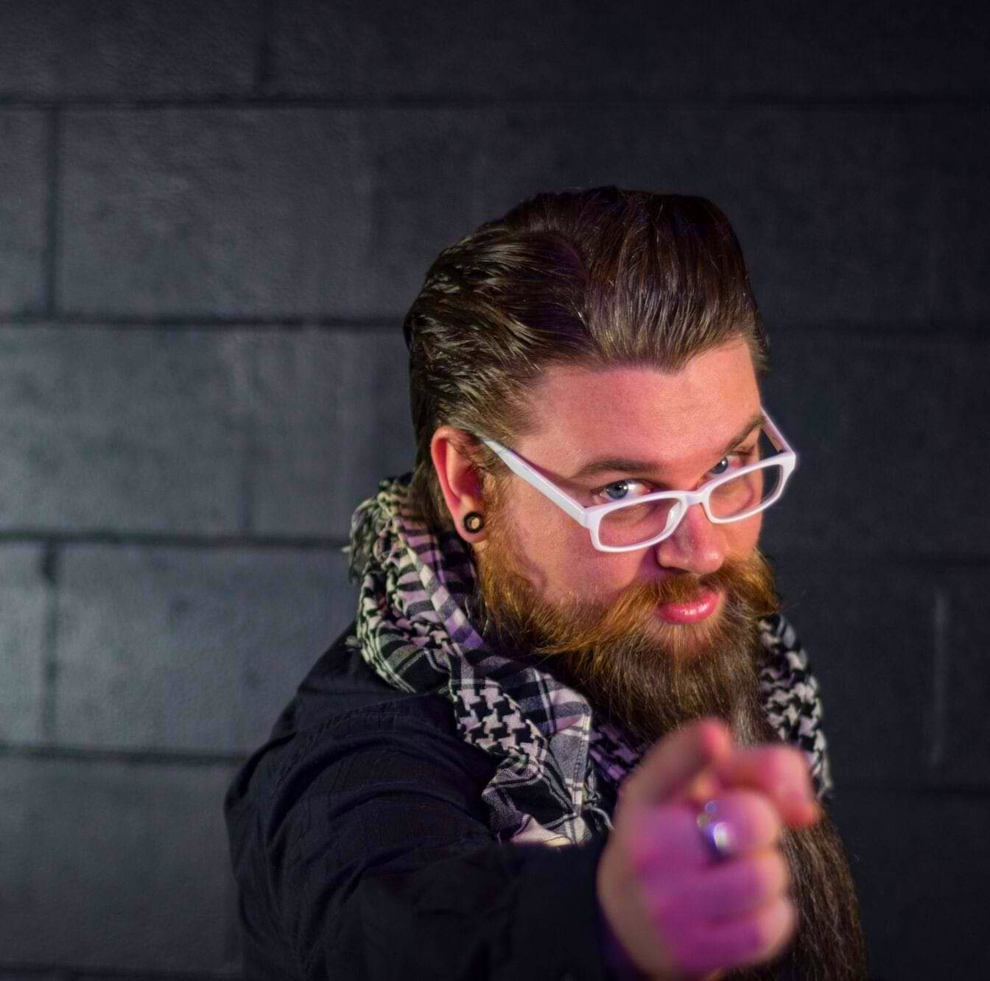 There's a longstanding debate in the theater world — is sound a technical field or an artistic form? For Nashville-based director-designer William Kyle Odum, it's both.
"To me, sound is a four-dimensional texture," says Odum, whose work has been seen at the Nashville Rep, Nashville Children's Theatre, Pipeline-Collective, Verge Theater and Nashville Shakespeare Festival, among others — not to mention Woven Theatre Company, which Odum co-founded in 2016. "It's fluid and dynamic, and changes in such remarkable ways. It's the only element of theater that you can't see. There is a power and mystery to that."
The Scene spoke to Odum about his creative process and his passion for sound.
How would you explain the role of sound design to the average theater-goer?
This is always a tough one. Does it mean you're composing music for a show? Are you just making a music playlist? Are you making the rain and thunder sounds? Controlling the microphones or setting up the monitors for the band? The answer is yes — it's all those things and more. So I tend to tell people I'm responsible for the aural or sonic fabric of the piece. I'm responsible for everything you hear and don't hear — but always in service to the greater narrative or experience that's being crafted.
How did you get interested in sound?
I was a band kid for years, so I was always fascinated not only by the music, but the sound of it all — the timbre or tonal quality struck me most. The oboe was my chosen instrument, because it sounded different than all the others. In high school, I added more instruments to my bag and started arranging pieces for the pep and marching band.
I also started working on sound from a technical and design point. I became the go-to person to set up sound for pep rallies, talent shows, musicals and plays. Plus, I was acting in and directing some of those plays. Once I hit Nashville, the floodgates opened. Doing sound design or audio engineering for shows became part of my identity. I was lucky enough to begin designing professionally while still a student at Belmont. I got to work with the Rep, Nashville Shakes, Verge and others, and it hasn't stopped since.
Can you talk about your creative approach?
Because I'm also a director, I tend to approach design a little differently. Of course, everything starts with the story. Whether that's a script or just the inkling of an idea, the question I'm always concerned with is: "What story are we trying to tell?" That's what it's all about — sound just happens to be the medium I'm using to shape and tell the story.
Often, I'll do copious amounts of research. With [the Rep's] A Streetcar Named Desire, I spent a lot of time on Google Maps, just roaming through the streets of the French Quarter. Of course, some of that research won't make it into the show. But it gives me a touchstone — a place I can go back to and reorient myself.
Any recent designs that you found particularly rewarding?
Back in September, I did the sound and lighting design for Initiative at Woven. I've done both lights and sound on shows before, but on this one the two were just so in step with each other — synced and locked. Tall Tales was exceptionally challenging because it needed to have the feel of a horror movie, but with the immediacy and tactile nature of a haunted house. There was constant underscoring and video/audio syncing and monster creation and composing. And it had to be scary. And Streetcar turned into a much bigger show than I expected in terms of sound. In the end, there wasn't a moment of true silence in that one. Every moment had texture from sound, whether from a soundscape or the ever-present "blue piano" — it was a great challenge.