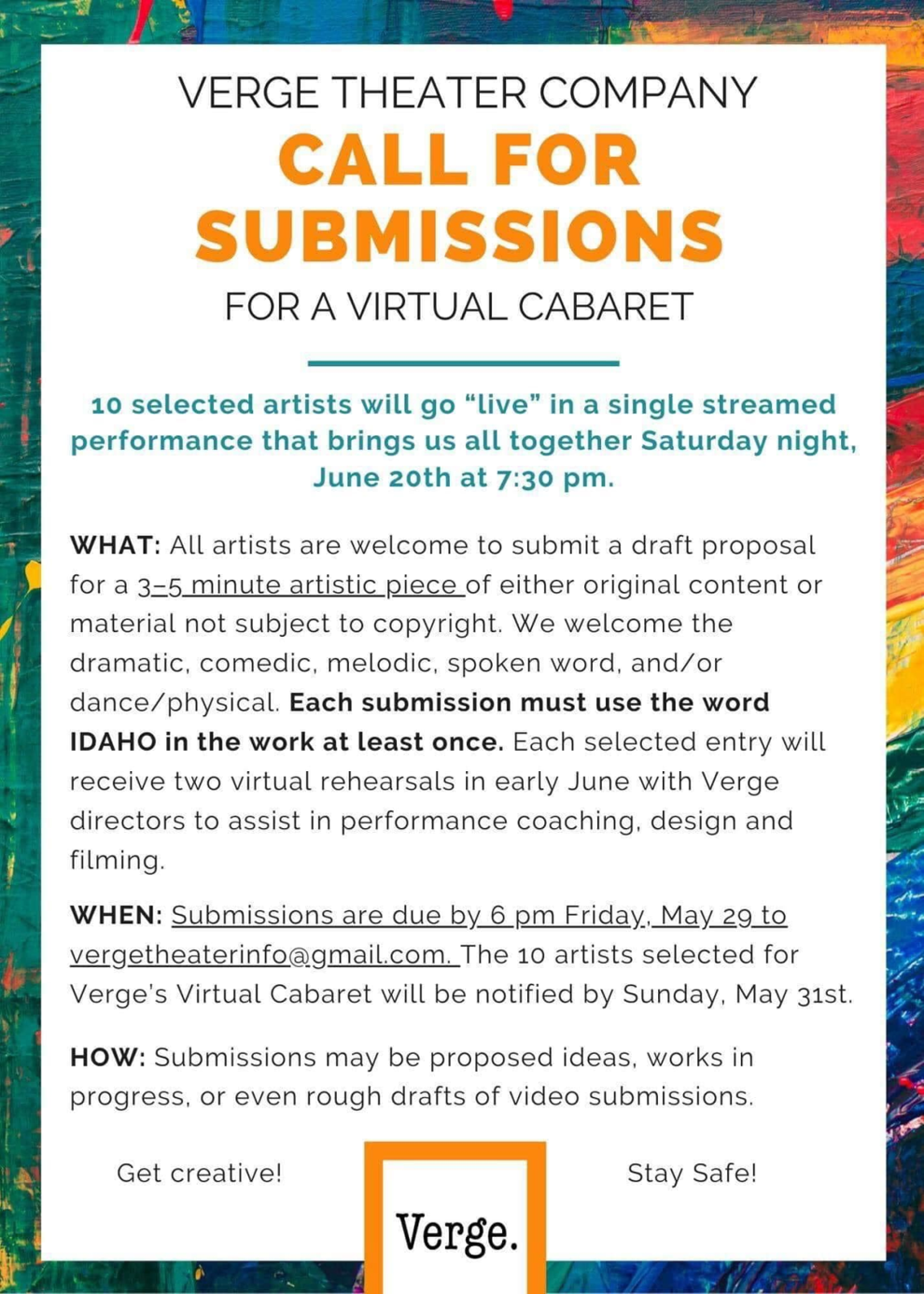 Verge Theater Company — one of Nashville's best small-theater groups and certainly the most fun — announced a call for submissions for a virtual cabaret.
"My dream is that this is a mix of Night Flight, The Muppet Show, and public access TV," says Verge artistic director Nettie Kraft. "A Gen X variety show."
The company requests submissions for a 3-to-5-minute performance — they can be dramatic or comedic, involve singing, dancing, spoken word, or, really, whatever you can dream up.
Kraft usually has a few tricks up her sleeve — in this case, all submissions must use the word "Idaho." Verge will choose 10 performances, and they'll stream everything live on Saturday, June 20, at 7:30 p.m.
Are you located outside Nashville? They'll consider your song and dance, too. Get inspired by New York's cabaret scene, and send your submission to Verge by Friday, May 29. All of the details appear on the group's Facebook page. 
Kraft and Verge board president Graham Mote are also the founders of The Barbershop Theater, which we named Best Place to See Plays in last year's Best of Nashville issue of the Nashville Scene. The Chicago-style theater on Indiana Avenue hosts a variety of companies who are willing to be bold and risky. If you're able, you can toss a few bucks their way via the donation button at the bottom of the group's website.