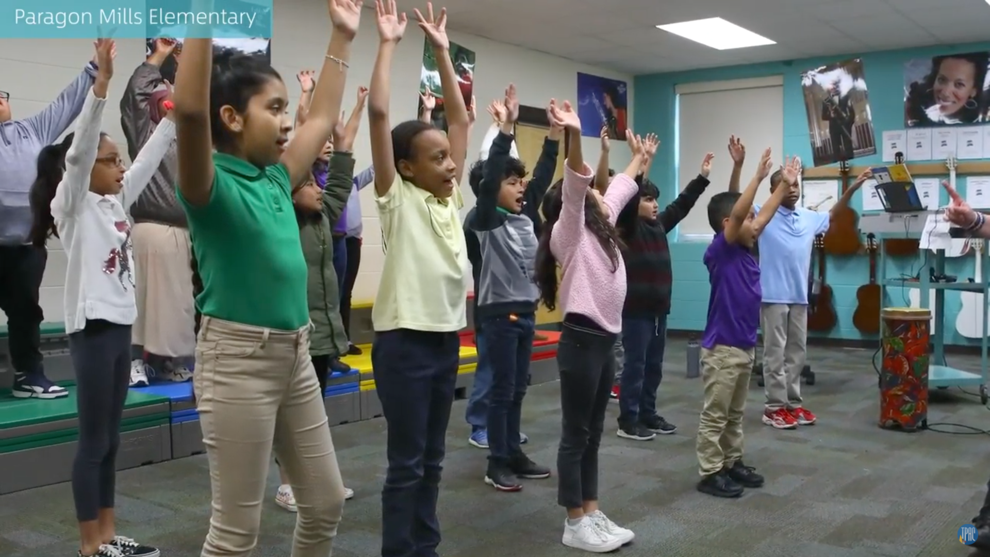 Since 2011, Tennessee Performing Arts Center has been putting local students in the spotlight with its Disney Musicals in Schools program. In fact, TPAC Education and Metro Nashville Public Schools actually pioneered the innovative program, when they were selected by Disney Theatrical Group to be the first pilot city outside of New York.
Dedicated to creating "sustainable theatre experiences for K-8th grade students," DMIS draws on familiar Disney musical titles — such as Aladdin, The Aristocats, Frozen and The Lion King — offering "KIDS" or "JR" adaptations that are specifically designed for elementary and middle school-age children to perform in a school setting. Participating schools receive free performance rights and resource materials, along with support from professional teaching artists. Best of all, educators are able to tie the musicals into classwork, reinforcing important concepts ranging from teamwork and creativity to problem-solving and communication.
"Nothing really compares to Disney Musicals in Schools," says James Anckner, a teacher at Jones Paideia Magnet Elementary School in Nashville. "The students are immersed in creative and critical thinking. They have a script to follow, but it is the students' job to interpret the words on the page. From singing, dancing, acting or simply walking on stage, the students' creative minds are always in motion."
Since the program started, 47 schools have participated in TPAC's DMIS — including more than 8,000 students and 900 teachers. Together, they have produced over 500 performances for their communities. And while COVID-19 shutdowns put a hold on the annual Student Share event — in which students normally would take the stage at Jackson Hall to perform — TPAC has put together a special video celebration, honoring their hard work, which you can view below.
"At the Tennessee Performing Arts Center, we often say that we strive to honor the excellent work that Disney Musicals in Schools does in New York City," says Roberta Ciuffo, executive vice president for education and community engagement at TPAC. "Following the first year of DMIS in Metro Public Schools, we watched with amazement as Disney Theatrical Productions' vision for the program came to life in Nashville's diverse school district, to meet the unique needs and varied learning goals of the children in our community. The program has continued to serve an expanding population of elementary and middle school students in creative, joyous, encouraging and safe environments. That's magic!"
x