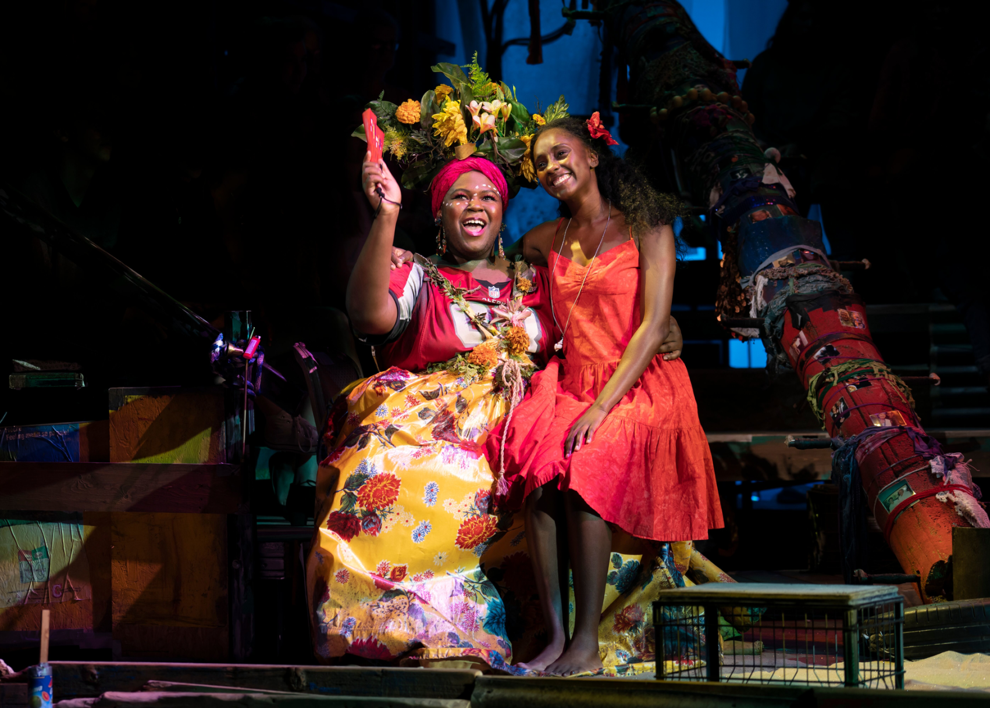 The Tony Award-winning revival of Once on This Island officially opened its North American tour at TPAC Tuesday, earning big cheers from an enthusiastic crowd.
Featuring a vibrant score by Lynn Ahrens and Stephen Flaherty (Ragtime, Anastasia), this engaging musical fable is based on the novel My Love, My Love: Or, The Peasant Girl by Rosa Guy. The piece opens on a stormy night in the Caribbean, as a group of village storytellers recount the tragic tale of Ti Moune — a young peasant girl who looks to the gods for guidance and sacrifices everything for love.
Having seen the production last fall (originally staged in the round at Broadway's Circle in the Square Theatre), I'm happy to report that this Island has lost none of its charm. Indeed, director Michael Arden delivers a remarkably seamless staging that celebrates time-honored traditions of storytelling and stagecraft.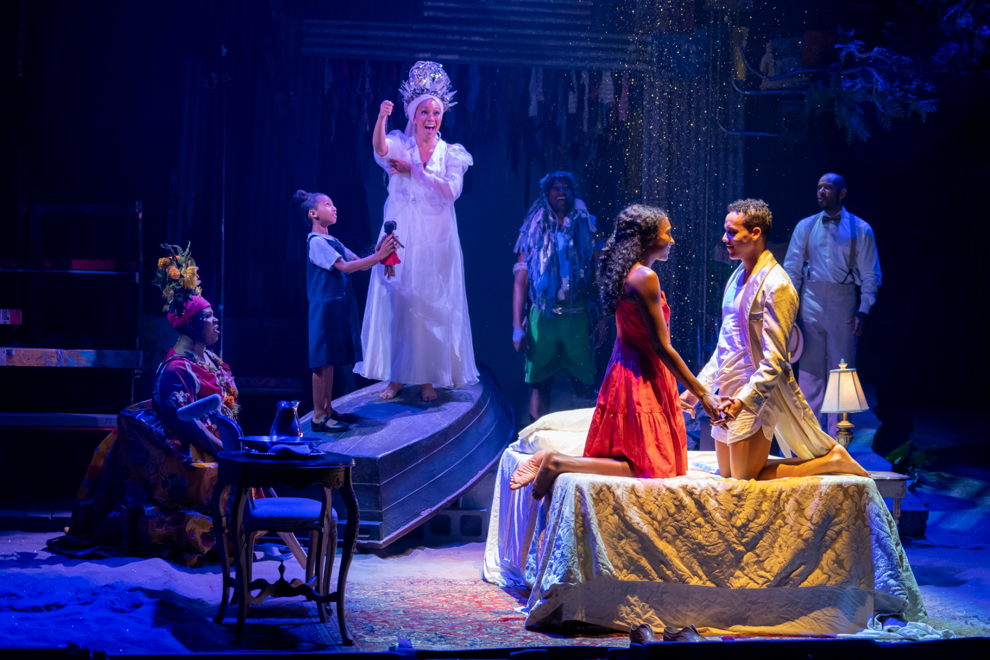 The entire adventure unfolds at the center of the village, surrounded by Dane Laffrey's imaginative scenic design — complete with sand, water and what appears to be a collection of items salvaged from the storm. It's fascinating to watch the actors (decked out in Clint Ramos' clever costumes) scoop up "found" objects to create the illusion of wind or even a speeding car. Adding to this unconventional fun, each performance offers limited onstage seating, providing a uniquely communal experience for those lucky enough to get in on the act.
But beyond the striking visuals, Arden anchors the production with an outstanding cast — including several performers direct from the Broadway revival. Courtnee Carter embodies all the innocence and wonder of Ti Moune, her big voice ringing out in "Waiting For Life." Danielle Lee Greaves and Phillip Boykin are sensational as the girl's adoptive parents (Mama Euralie and Tonton Julian), with an especially powerful rendition of "Ti Moune."
American Idol alum Tamyra Gray attacks the role of Papa Ge with dark ferocity, and as Asaka, Kyle Ramar Freeman nearly brings the house down with a mighty "Mama Will Provide." The entire ensemble is truly excellent, executing Camille A. Brown's bold choreography with great energy. "Ti Moune's Dance" provides one of the evening's most memorable moments.
It's not your traditional fairytale. But with artful design and powerhouse performances, Once on This Island reminds us "Why We Tell The Story."