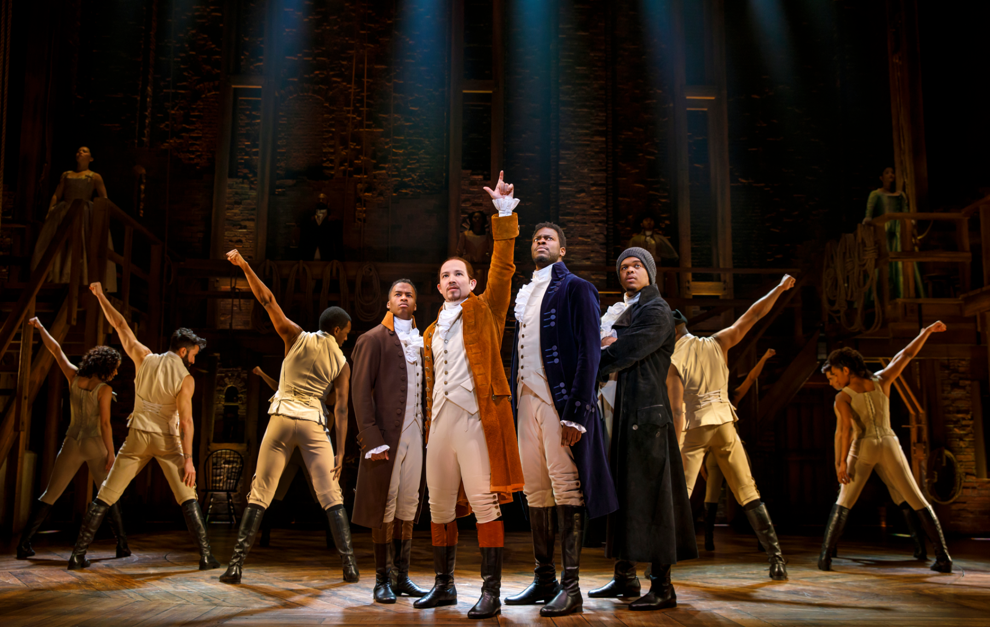 If you lately feel a little squirmy, a little squirrely, a little unusually patriotic, you might be awaiting Hamilton. Lin-Manuel Miranda's hip-hop musical about the founding fathers won 11 Tonys in 2016, and seats in New York's Richard Rodgers Theatre are still hard to snag. The touring production makes its stop at TPAC in our fair city Dec. 31-Jan. 19, and tickets go on sale at 10 a.m. Monday, Nov. 11, at tpac.org. 
Hamilton is the musical for people who don't like musicals. I first watched it in the middle of the night when it showed up on YouTube for a few hours — a blurry, pirated cellphone video that, despite my moral principles, I could not look away from. (It was the original cast!) I spent about a year listening to the Hamilton soundtrack and only the Hamilton soundtrack (I'm still catching up to everything else), and then I saw the play in Chicago at CIBC Theatre. I don't love musicals (except for Cats, God help me), but Miranda and composer Alex Lacamoire have created something monumental, and if you can get together the cash to see it ($79-$349 a seat, certainly no small price), you will fall under its spell. Hamilton lives up to the hype. 
TPAC cautions: There will be lots of scalpers and scammers, so only buy your tickets at tpac.org, OK?