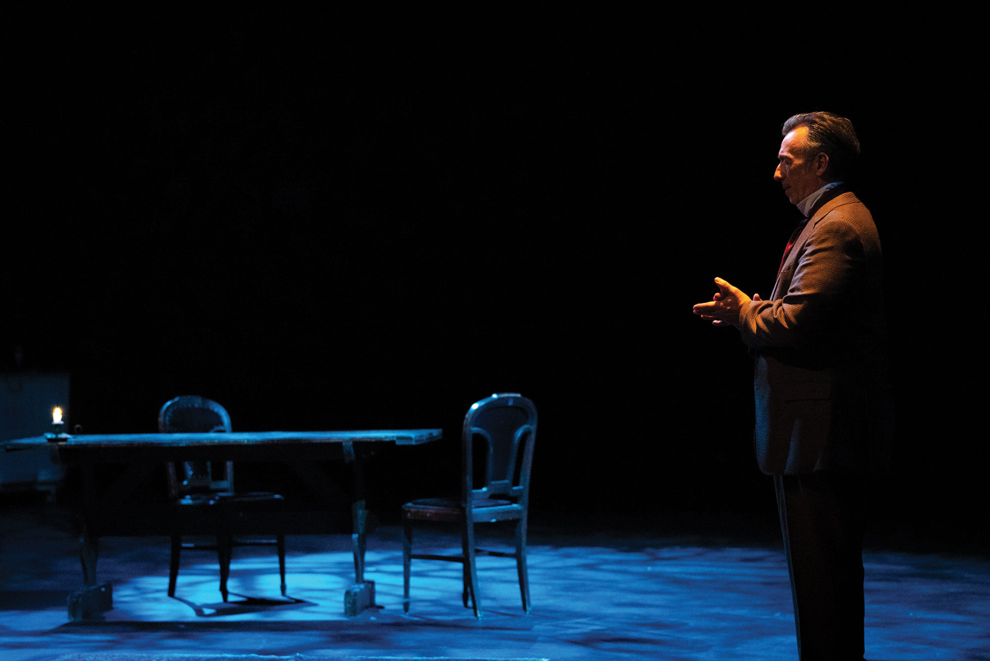 The holidays are quickly approaching, and already the Tennessee Performing Arts Center has wrapped up the perfect treat with its newly filmed version of Mark Cabus' acclaimed solo performance of Charles Dickens' A Christmas Carol. But what started as a way to reach local students has emerged as a meaningful gift for audiences young and old.
"Mark Cabus is a Nashville treasure, and TPAC has been proud to present his dynamic adaptation of A Christmas Carol to students for years as part of our annual Season for Young People," says Jennifer Turner, TPAC president and CEO. "When we started looking for a new way to engage students virtually, we turned to Mark and found an energetic partner ready to dive in and create something truly special. After ensuring we could provide it free to schools across the region, we wanted to make sure everyone had the opportunity to experience Mark's performance and the story's timeless message."
In his clever adaptation, Cabus — an accomplished actor, writer, director and teaching artist — takes on 18 characters, offering an especially vibrant interpretation of the familiar tale. But with all the uncertainty sparked by COVID-19, he wasn't sure how best to reach students in 2020.
"We knew we had to do something," Cabus says. "Initially, we talked about offering a few livestream performances, but we wanted to be sure teachers had some flexibility. We also realized that we weren't just talking about Metro schools — kids all over the state were going to be missing out on arts programming this year. Film seemed the obvious answer, but there were so many moving parts to figure out — location, lighting, sound, where the cameras would be located. Plus, we wanted to be careful to preserve the theatricality of the piece."
Cabus began talking with Nashville-based film producers/directors Clarke Gallivan and Coke Sams of RightBrain/LeftBrain Entertainment, along with producer Dona Spangler. He also connected with Grammy-winning songwriter-composer Mike Reid, who has created a new score for the piece, which was filmed in TPAC's Polk Theater in October.
"It's been a labor of love, and I'm incredibly grateful to everyone involved," Cabus says. "Everyone's been so generous with their time and talents — I think we all just wanted to provide kids with some sense of joy and normalcy in this strange season. And while I'll dearly miss standing on that stage, singing 'We Wish You a Merry Christmas' with a live audience, I love that we're able to reach so many more students this way."
In fact, according to TPAC, more than 18,000 students have registered to view A Christmas Carol, compared to around 2,000 students in past years. Home audiences will be able to register for free streaming access via tpac.org, beginning Dec. 4. TPAC also has planned a number of community activities to complement the viewing experience — from virtual talkbacks to an interactive cooking demonstration by chef Matthew Bell of Gray and Dudley.
"This play is so special to me, but this year it feels particularly meaningful," Cabus adds. "I'm thrilled to be able to share it with audiences in this way."
---
More Upcoming Performances: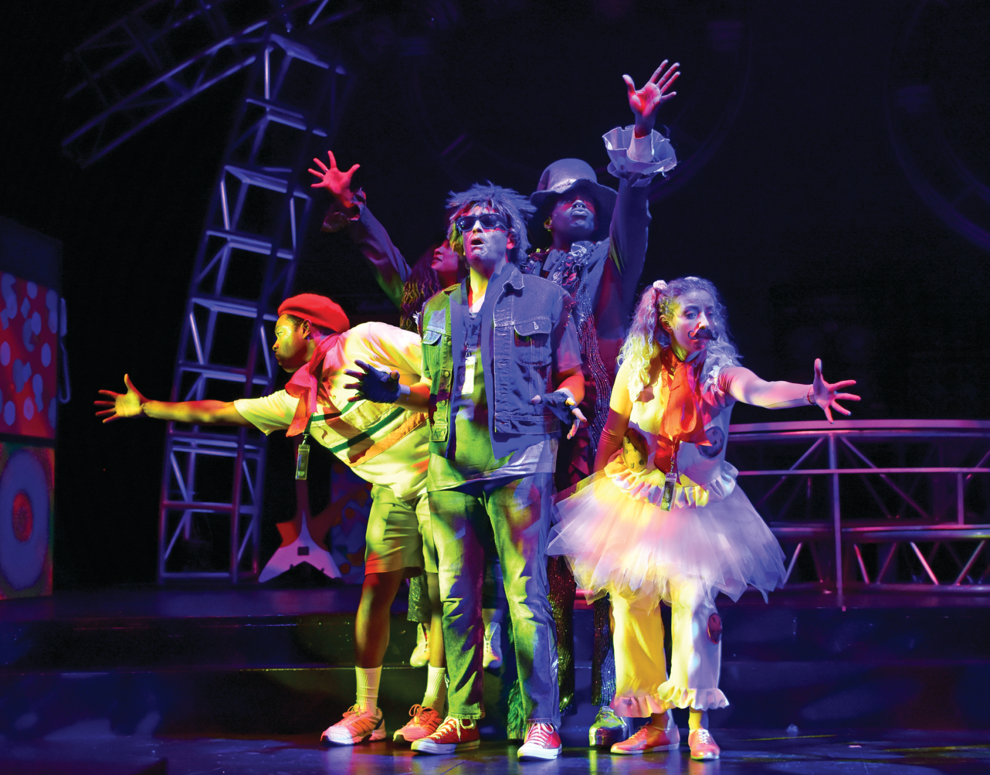 Dec. 6: Pete the Cat's Rockin' Red Carpet Premiere at Nashville Children's Theatre
It may not be a holiday show, but NCT is marking its 90th season with a charming musical based on the popular book series by James Dean. Abe Reybold directs and choreographs a terrific cast, including Gerold Oliver, Brian Charles Rooney, James Rudolph, Melissa Tormene and Meggan Utech. (nashvillechildrenstheatre.org)
Dec. 12: Taylor Mac's Holiday Sauce … Pandemic! at OZ Arts 
Ibsen Award winner and MacArthur Fellow Taylor Mac is back with a "dazzling and at times shocking takedown of the sentimentality of the holidays." Blending music, film, burlesque and more, it's recommended for ages 16 and up. (ozartsnashville.org)
Dec. 18 (re-airing Dec. 24 and 25): Nashville Ballet's Nashville's Nutcracker
Nashville Ballet is partnering with NewsChannel 5 to present a free televised premiere of this Music City tradition. The unique production features 186 costuming pieces and 500 scenery pieces, plus an introduction and narration by former Tennessee Titan Eddie George. There's even a behind-the-scenes special about the filming on Dec. 11 and 14. (nashvilleballet.com)
Dec. 19: Manual Cinema's A Christmas Carol at OZ Arts
Featuring hundreds of paper puppets, miniatures and silhouettes, plus a live original score, this family-friendly world premiere event offers an imaginative, cinematic twist on a true classic. (ozartsnashville.org)
Dec. 20: Twas the Night Before … A Nashville Rep Holiday Special 
The Rep offers a look back at those wonderful holiday specials of the 1960s and '70s. Join Nashville favorites Maria Logan, Patrick Thomas, Jennifer Whitcomb-Oliva, Mia Blaise Campbell, Micah Williams, Kara Jackson, Meggan Utech, Jonah Jackson, David Ridley, Sarah Zanotti and more as they share holiday traditions, memories and songs. (nashvillerep.org)