For many, fashion all but ceased to exist over the past 19 months. Those people who were lucky enough to not lose their job in the pandemic either worked from home, where they prioritized comfort, or worked in high-stress frontline environments, where they prioritized safety. Still, members of Nashville's fashion community didn't relent. Many local makers embraced the opportunity to flex new muscles while continuing to hone their craft, resulting in some very fashionable face masks — Andrew Clancey of Any Old Iron decked out his face coverings with sequins while Erica Knicely made versions decorated with delicate floral embroidery.
But fashion is back, baby! We're leaving the house again, or at least putting on pants, and Nashville Fashion Week also returns Oct. 11 through 16 with a series of events including panel discussions, a pop-up market, mixers and more. Participants include established names like Project Runway star Amanda Valentine, Maria Silver of Black by Maria Silver and the aforementioned Clancey and Knicely — but they're just the tip of the dress form. Fifteen designers will show their work in the Runway360 Digital Fashion Show, a platform designed by the Council of Fashion Designers of America. (Find that at runway360.cfda.com Oct. 13 through 15). We caught up with a few of them to see how they've fared over the past year and what they're most looking forward to in the future.
Truly Alvarenga
Pink Elephant Designs 
Has the pandemic changed the way you approach your designs? People worked from home, didn't go out — the past 19 months or so have been all about comfort.
I've always felt that fashion and comfort need to go hand in hand. Sometimes it's not always about the fabric, but more just how a woman feels in a garment and whether or not she feels like it embodies who she is. For me, I spent the last year-and-a-half rebuilding my house and studio because a tornado hit it. I wanted to give others the comfort I worked so hard to reestablish. 
What are you most excited about regarding your work? Your previous designs have such a playful element, while also feeling classic. How does your current collection compare?
The biggest thing that I'm excited about is that when I finally reopened my doors after a year-and-a-half of not being able to take clients, there were people lined up and waiting to have things made from me. I think my newest collection really encompasses what people want. They want to feel beautiful but comfortable. I think I really accomplished that with the fabrics that I used and how I made the garments. 
Who is your favorite designer in Nashville right now?
Suzanne Wade of Rank & Sugar. I love her use of taking militaristic wear and making it accessible and new, giving it a "peace and love in wartime" feel.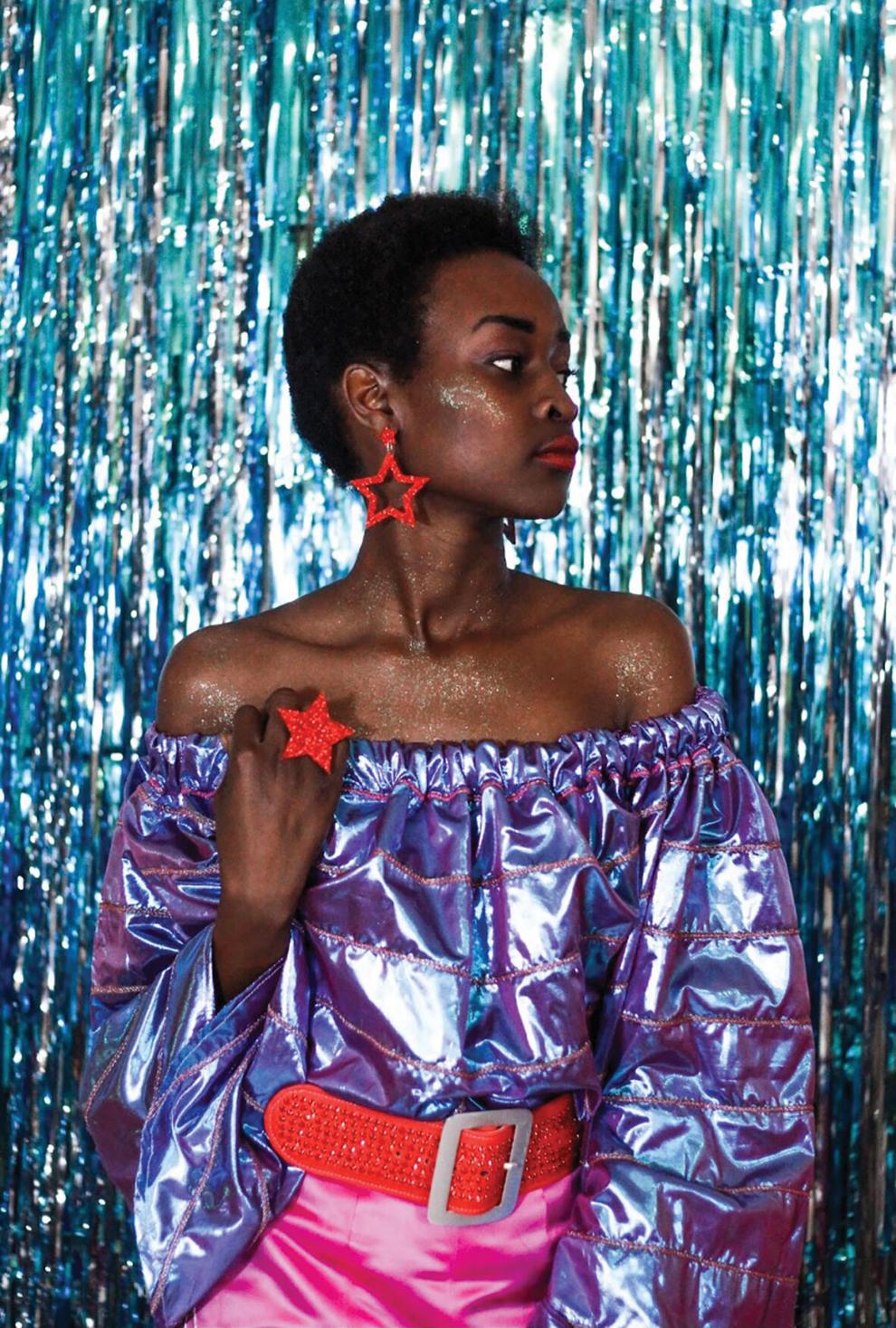 Kelly Nieser
Eileen Kelly Designs
You design fun, sparkly pieces for musicians and entertainers. Are you a musician yourself?
Thank you! Although I am not a musician, I have always said if I had to change my career path (and was more musically talented) I would be a pop singer who designs their own stage wear.
I saw that Miranda Lambert is a client. Who else have you designed for?
Right now I am honored to be working on a custom outfit for my favorite Nashville drag queen, Vidalia Anne Gentry! A couple of other stylish performers that own some of my garments are Kesha and Macklemore.
Do you listen to music while you work?
Absolutely! My biggest inspiration as an artist is the correlation between music and fashion. The music always comes first for me, and then I bring my interpretation of it into physical form with my designs. The type of music I listen to all depends on the project I am working on!
Who is your favorite designer in Nashville right now?
My answer to this question will forever and always be Manuel! Every piece he creates is truly one of a kind. He is a creative genius as well as a patient teacher. I'm so grateful for his friendship and all that he has done for my career.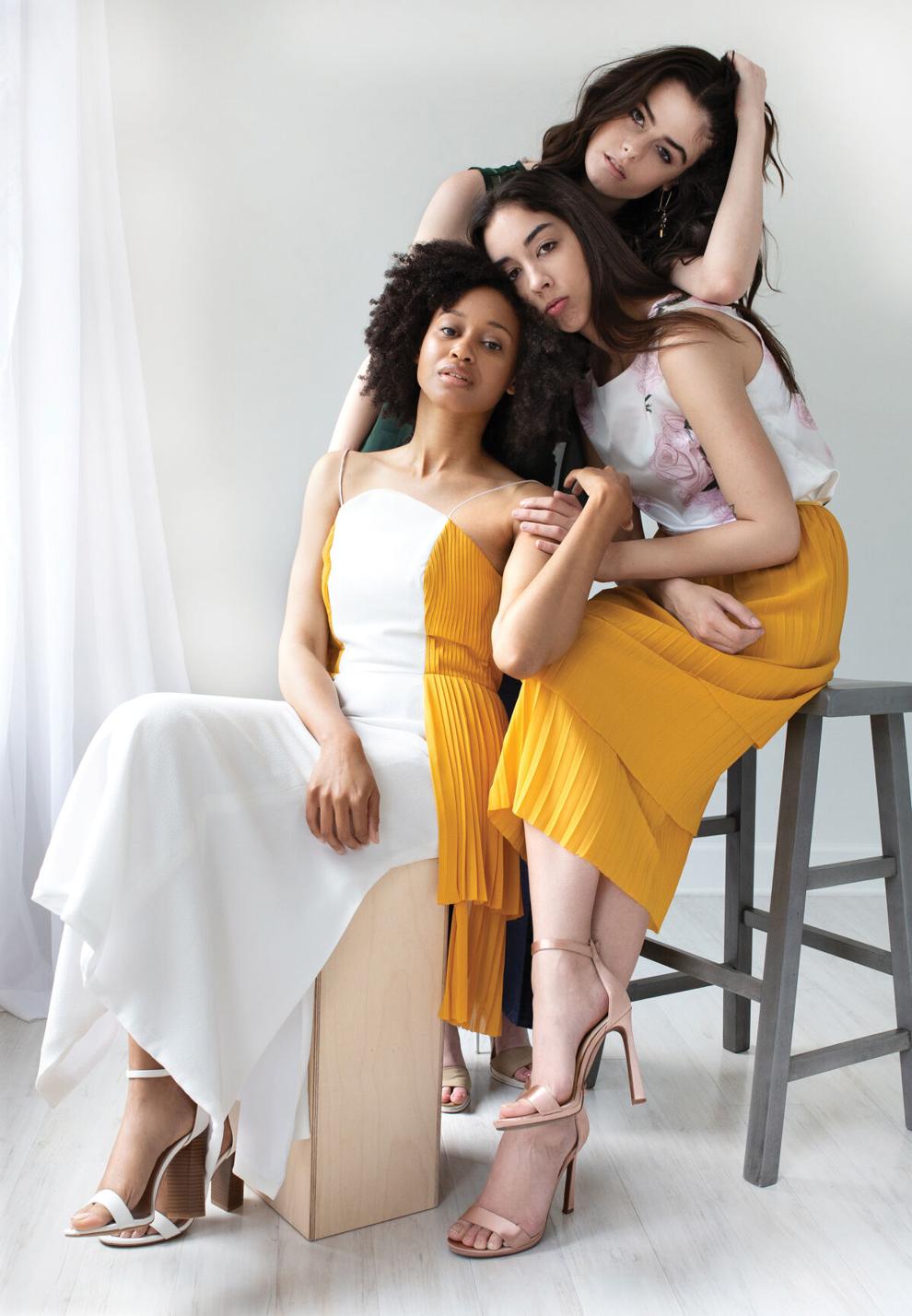 Kendra Martin
Ken.Drama
You're relatively new to the local fashion community, having just launched Ken.Drama in 2018. Has Nashville's fashion community been welcoming?
Nashville has been wonderful! I've made so many meaningful connections in this community already! My experience with Nashville Fashion Week has been unique, considering that my participation in 2020 and 2021 has been in the midst of the pandemic. Many of my connections have been through social media, and I can't wait to cultivate those relationships in the coming years in person.
Has the pandemic changed the way you approach your designs?
Although I haven't changed my design approach overall, I have definitely expanded my original picture of what Ken.Drama would be! I love to design dramatic and luxurious pieces and will continue to do so, but my customers' needs have shifted. I have honored that by adding several pieces to my brand that are a better fit for the moment, which include my graphic tees, activewear and swimwear. My main goal is and always has been to make my customer feel uniquely comfortable and amazing in her own skin. I design pieces that celebrate women, whether they are at home, at work or are able to go out again!
Who is your favorite designer in Nashville right now?
Eileen Kelly is killing it! She is a dear friend of mine from design school. It is so interesting to me that although we share a lot of the same inspiration, our collections are so completely unique and different. She is a quality designer and knows how to shine!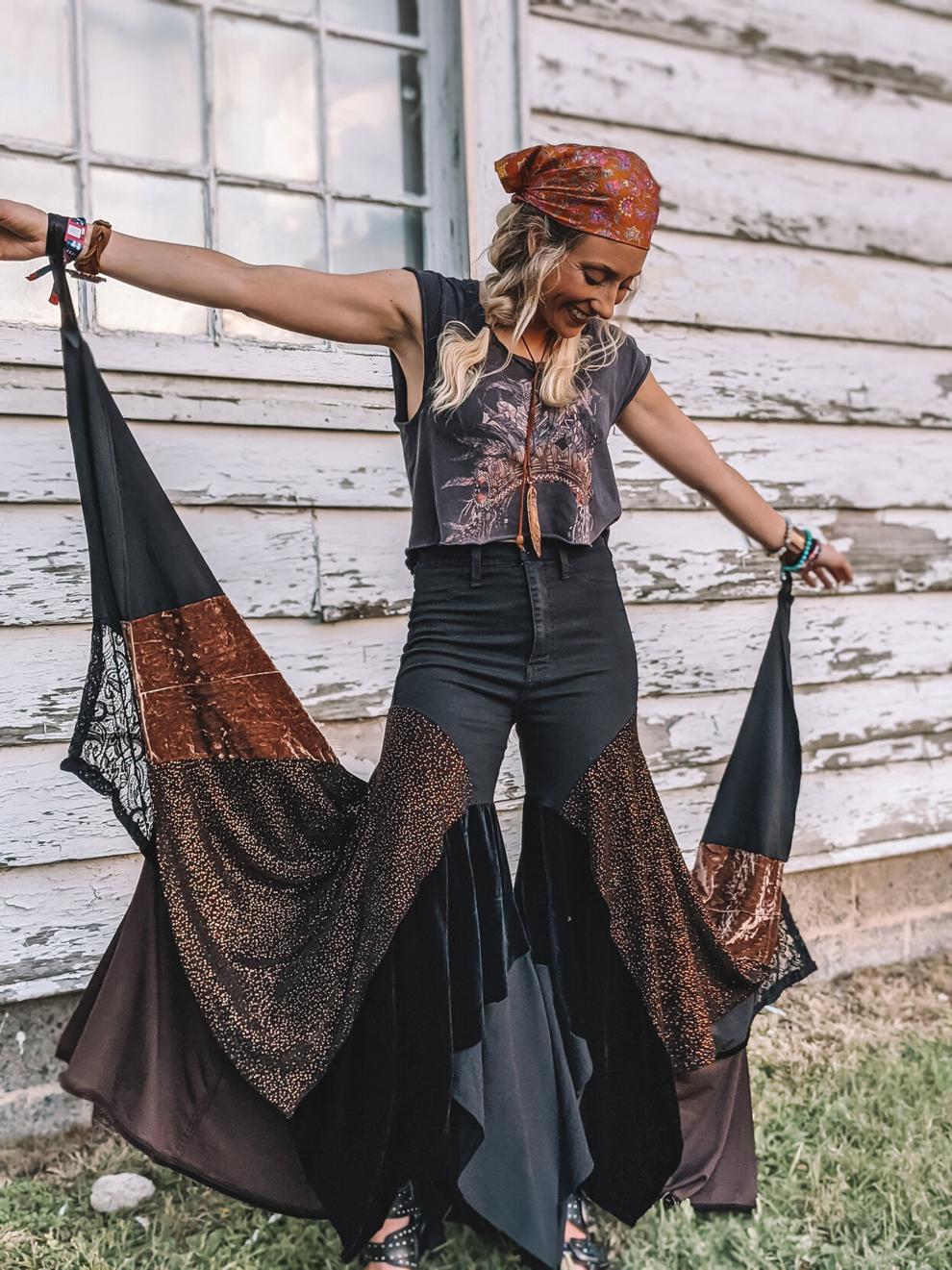 Morgan McCann
The Morgan Factory
Nashville's local fashion industry has evolved over the years, but one thing that's still lacking is size-inclusivity. The Morgan Factory offers sizes up to XXL. Why is that important to you? Do you see other designers expanding their sizes to be more inclusive?
Over the years I have traveled, doing music festivals and art shows and seeing the real women of America. My clothes are meant to make any size feel confident. I do believe other designers are taking this more seriously. Nashville Fashion Week focused on size inclusivity this year, and I was able to choose four curvy models! 
The fact that The Morgan Factory is focused on sustainability and recycling feels especially important in the era of fast fashion. Where do you get your materials?
I first began going thrifting, but since business has grown over the years, I now buy [textiles] in 100-pound bales. It's very important that I use all pieces when cutting up the garments. I am striving to be a zero-waste fashion designer. There is also a Morgan Factory Buy, Sell, Trade platform where you can resell a piece that you have already loved, so the cycle of fashion can continue, just like the cycle of life.
Who is your favorite designer in Nashville right now?
Erica Knicely! She is also new to Nashville Fashion Week. I adore her work. Erica often uses vintage tablecloths and natural dyes from plants! We are probably soul sisters!
---
Nashville Fashion Week Events
How Fashion Is Made Tour + Mixer* 4 p.m. Monday, Oct. 11, at Prange Apparel, 2545 Lebanon Pike
NFW VIP Mixer* 5 p.m. Tuesday, Oct. 12, at The Westin Nashville, 807 Clark Place
Suiting the Sound: The Rodeo Tailors Who Made Country Stars Shine Brighter Panel Event* 6:30 p.m. Tuesday, Oct. 12, at the Country Music Hall of Fame and Museum, 222 Rep. John Lewis Way; stream the panel for free on the museum's YouTube channel, Facebook page and website.
Make + Innovate — A Fashion Manufacturing Open House + Tour 4 p.m. Wednesday, Oct. 13, at Prange Apparel, 2545 Lebanon Pike
TikTok, Tech and Trends: The Evolving Business of Fashion Learning Lab + Networking 4 p.m. Thursday, Oct. 14, at the Women's Business Collective, 613 Ewing Ave. 
Fashion x Innovation + Design Lab noon Friday, Oct. 15, at The Wond'ry, 2414 Highland Ave.
The Intersection of Sound + Style: A Conversation + Museum Tour 6 p.m. Friday, Oct. 15, at the National Museum of African American Music, 501 Broadway
New Shop Nashville Pop-Up Market from noon until 4 p.m. Saturday, Oct. 16, at OneC1ty, 8 City Boulevard
Nashville Fashion Week will require attendees to show proof of vaccination or a negative COVID test (taken within 48 hours of the event) upon entry. Learn more and get tickets at nashvillefashionweek.com.
*Event is included in NFW's VIP package.