Jamila Wignot's new documentary about the life and career of modern dance pioneer Alvin Ailey opens at the choreographer's Kennedy Center Honors celebration in 1988, just a year before his death. Actress and model Cicely Tyson pays tribute to Ailey's contributions to dance culture and beyond, saying, "Alvin Ailey is Black, and he is universal." Wignot opening her film with this quote gives viewers an early indication of the kind of balanced and broad-reaching approach she brings to her subject: a man, a message and a myth, all competing for camera time. 
A biographical documentary has to travel backward to tell the tale of a person's life and work, but Wignot grounds her story in the present — at the Alvin Ailey American Dance Theater, where artistic director Robert Battle and choreographer Rennie Harris are developing a selection of dance performances to celebrate the theater's 60th birthday in 2018. It's a smart device that puts Ailey's decades-long career in a contemporary context while also giving viewers a peek at the grueling, repetitive work that dancers dedicate their bodies and souls to. 
Ailey moved to New York City in 1954, while in his early 20s. He dove head-first into the New York dance community and soon found himself side by side with star dancers and learning the latest steps from legends like choreographer Martha Graham. Ailey also discovered his rebellious streak — the more he learned about the New York dance scene, the more he began to develop his own ideas about "searching for truth in movement," as Ailey describes his philosopher's journey in a vintage interview clip featured in the film. 
Ailey was born at the height of the Great Depression in 1931. He and his mother were abandoned by his father, and the pair survived by picking cotton and doing domestic work — the only two options available to a young Black single mother and her little boy in Rogers, Texas. As he clarified his vision of modern dance, Ailey yearned to express his "blood memories" of the stories told by his mother, grandparents, uncles and aunts. Ailey never forgot the music and dancing he saw at church, nor did he forget the blues tunes that poured out of old guitars passed from hand to hand in his community. Wignot and editor Annukka Lilja offer viewers an impressionistic smattering of flickering, faded, black-and-white frames while Ailey waxes about "people moving in the twilight," "sloshing through the terrain," "my mother in the fields."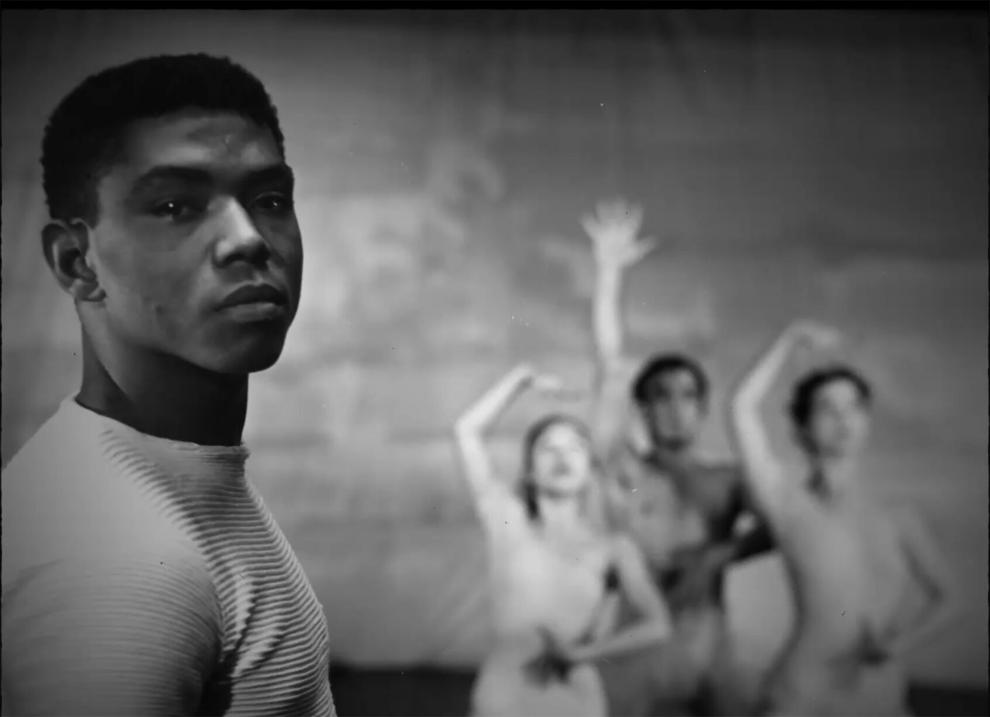 Ailey started the Alvin Ailey American Dance Theater in 1958, and his masterpiece, Revelations, debuted in 1960 when he was just 29 years old. Revelations married spirituals, blues and gospel music to an avant-garde mix of modern dance and ballet choreography. The costumes and the sets drew from the church clothes, baptism gowns, parasols and bleak landscape of the "blood memories" of his Texas childhood. The result was a fusion of Black American cultural identity with exquisitely expressive, cutting-edge technical dance. Revelations brought Ailey and his dancers global renown, and the work is emblematic of the choreographer's philosophy of expressing Black experience, culture and beauty through universal themes. Ailey includes vintage footage from a televised performance of Revelations, and the work is still overflowing with energy and emotion 60 years after its debut. 
In today's cultural atmosphere, one might expect Ailey to serve as a political message dressed up as an arts doc. But Wignot stays true to her subject, who once said: "I am trying to show the world we are all human beings, that color is not important, that what is important is the quality of our work, of a culture in which the young are not afraid to take chances and can hold onto their values and self-esteem, especially in the arts and in dance. That's what it's all about to me." Ailey isn't ultimately a film about cultural and political identity. Instead it's a surprisingly refreshing look at the singular life of an exceptional individual artist who was also a Black gay dance pioneer in the late 20th century. And — along with all the incredible dancing — Ailey is at its best as a document of obsessive genius and relentless creative production.
Alvin Ailey remained dedicated to his mother his whole life, and he never developed a long-term romantic partnership. His ceaseless work ethic manifested mental illness and the drug and alcohol abuse that often accompany it. Ailey's life was consumed by an art form that empowered him to bring Black imagery, stories, music and bodies to stages across the world. It also allowed him to create a unique personal aesthetic and a legacy that speaks to all people everywhere. Ailey is Black, and it is universal.