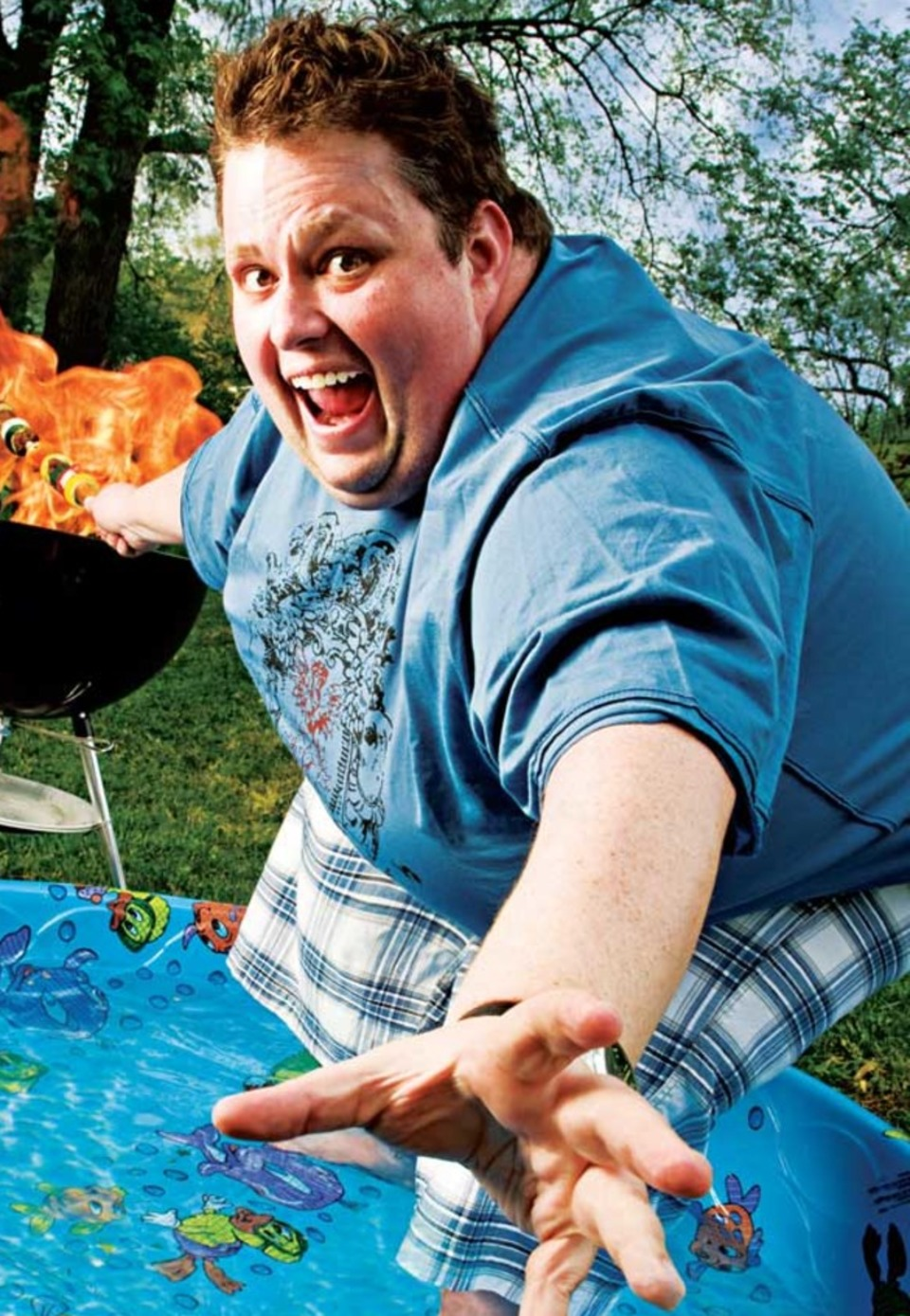 Nashville's comedy scene lost a good one last year — funnyman Ralphie May died Oct. 6, 2017, after suffering a cardiac arrest in Las Vegas. He was 45 years old. At the time, Scene editor D. Patrick Rodgers wrote: 
May was born in Chattanooga and entered the national spotlight in 2003, when he finished in second place during the first season of NBC's Last Comic Standing. He became known for his unapologetic, playfully crass and often self-deprecating material, his prolific Twitter presence and his workmanlike tour schedule. ... May was a gifted performer and, by all accounts, a graceful and warm-hearted person.
May's friends and family have celebrated his life in a variety of ways since. In April Zanies hosted
A Tribute to Ralphie May
, which featured performances from The Smash Brothers, Sarah Tiana and others. May's memoir,
This Might Get a Little Heavy
, was released in December, along with an
audio version in May
.
Now May's family hopes to compile and release a one-hour comedy special that was in the works before he died. But they can't do it without your help. From the Indiegogo fundraising page:
In 2015, Ralphie May and his wife Lahna Turner hired a filmmaker to come out on the road with them. During that year she captured priceless real life moments and hours of Ralphie's hilarious standup comedy in various cities across the United States.  When Ralphie passed away in October of 2017, we realized this incredible, never before seen footage of Ralphie should be shared with his fans. 
There are all kinds of rewards for donating — $25 gets you an online screener of the comedy special once it's released, and $15 gets you a bottle of May's Fat Baby BBQ Rub. There are also tour T-Shirts, vinyl copies of his comedy special The Beret Conspiracy, the opportunity to be thanked in the credits or, if you're a high-roller, you could even score May's custom-made bright-orange leather jacket.
A portion of the proceeds from the film will go to May's family, his wife Lahna and his children April and August, as well as the organizations Our House and The Maple Counseling Center. Today is the last day to donate — read more about the project and donate here.