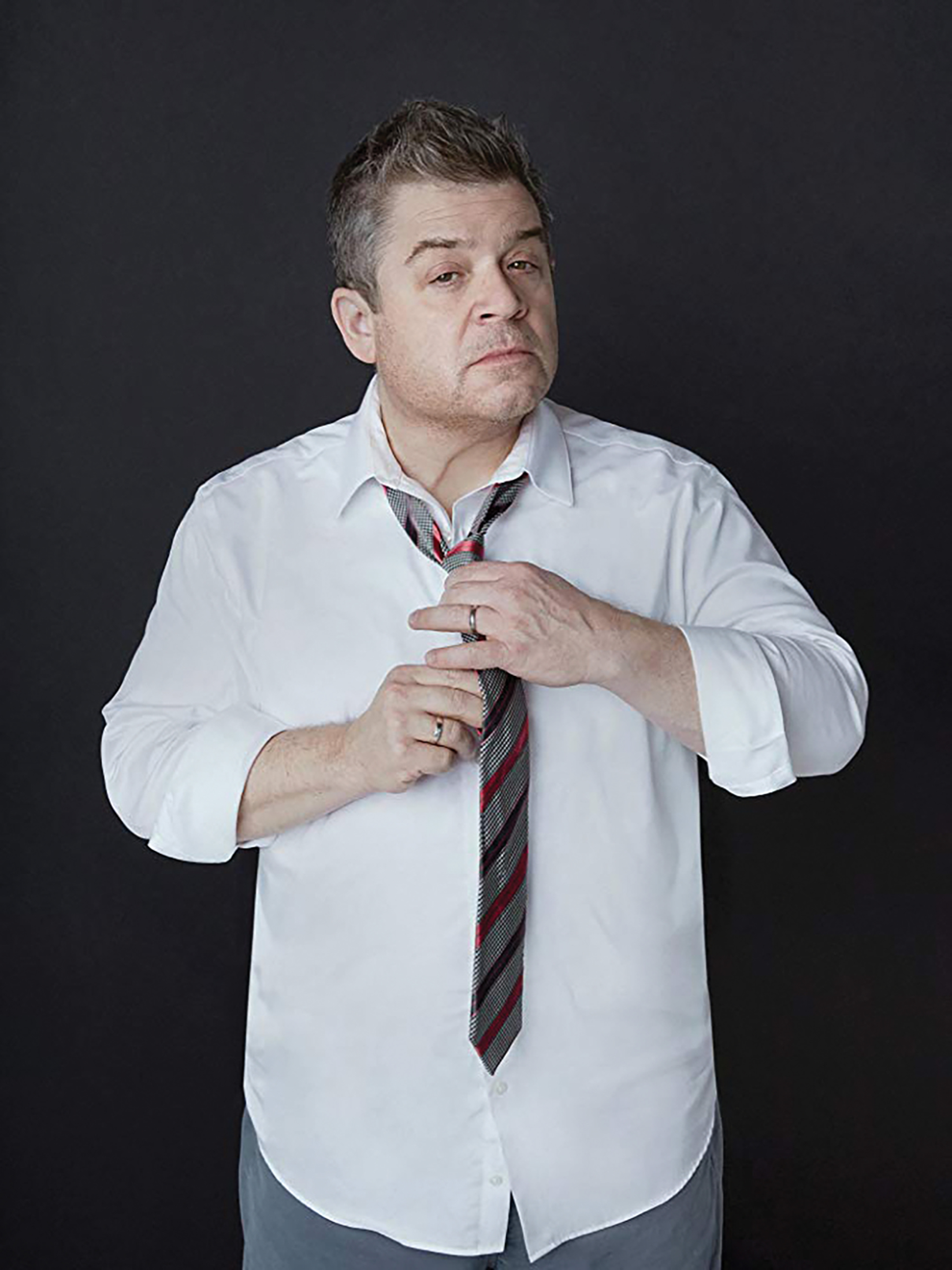 There are few voices like Patton Oswalt's operating in the world today. A gifted and nimble actor who can handle the traditional sitcom idiom, voice-overs for family entertainment, the embodiment of hapless authority figures and — since his epic 2003 double album 222 — being the impishly inquisitive voice of a culture's questions and musings, Oswalt is pretty damn close to a national treasure. And though the nation as a whole has been weathering the ceaseless and enervating cruelty of the past few years, it is in no way an exaggeration to say that Our Patton has gone through it on a whole other level (see his most recent Netflix special Annihilation, and also read I'll Be Gone in the Dark by his late wife Michelle McNamara).
Oswalt remains a beacon of knowledge, tenacity and finding that special thought that takes your urge to scream and makes it into an urge to laugh. The Scene spoke briefly with the comic via email in advance of his appearance this week at TPAC's James K. Polk Theater.
You've dealt with so much over the past few years, and you've handled it with grace and humor — even in the era of social media, with all of its immediate chaos and gratification. How do you know when to disengage versus when to scorch some earth?
I still don't know to a certainty. I go with my gut and then try to laugh if my gut is wrong. 
How do you see the rise of streaming services as having affected the reach of stand-up comedy?
It allows for more, newer voices to build an audience on their own terms.  
Would you say it's a compliment when you hear that upcoming projects are looking for a "Patton Oswalt type"?
Always!
Was there ever a point looking at a script for the Syfy show Happy, when you thought, "This may be going too far?"
Literally every single time, which I loved about it.
The process by which you coalesce and organize new material — has it changed significantly over the past decades, or has your approach stayed more constant?
Still the same — I work out and refine stuff onstage.
How do you react to spiders?
Badly.
Do rat-related charities ever reach out to you for appearances?
There aren't any.
What's your favorite thing about voice-over gigs?
Working in sweatpants.
What's your dream project currently?
I don't wanna say. But it does exist.
Do you still have Proustian reactions to Stella D'oro breakfast treats when encountering them in the wild?
I have Pavlovian reactions.
Who are your favorite authors currently?
Ted Chiang and Garret Keizer.
Do you consider your Mystery Science Theater 3000 character TV's Son of TV's Frank to be part of the "Holy Fool" tradition going back to Arthurian legend?
Yes. He is their latest avatar.
The "spitting distance from the apocalypse" vibe of the current era is horrifying and stressy and messing with everyone's health. But it has seemed to make some bands get their shit together and make the effort to tour before everything collapses. What's your pre-apocalypse dream concert?
Gabriel, solo on his trumpet.
Last question, and it's hacky but strangely reassuring: If a restaurant were to have a Patton Oswalt sandwich, what would that entail?
Dry wheat toast, turkey, lettuce, apple slices, mustard and bacon.