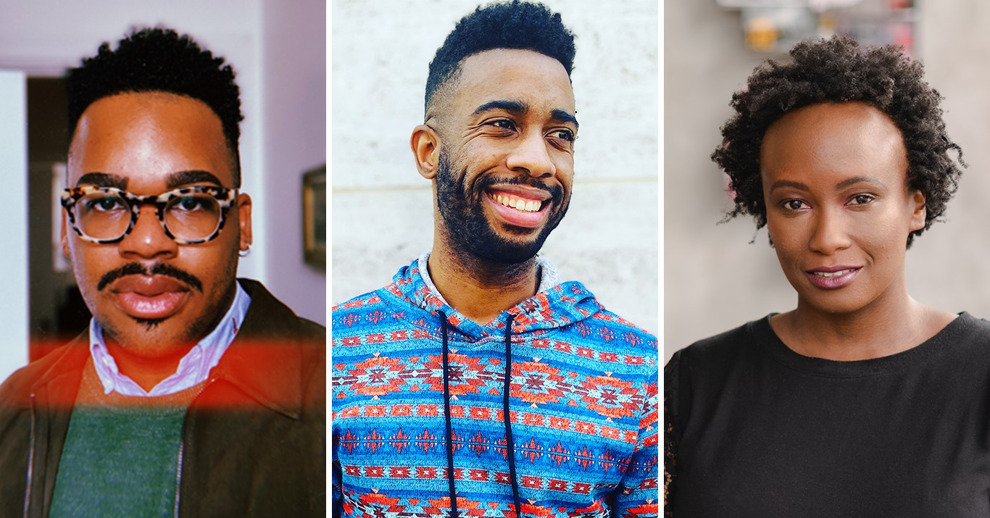 On Jan. 20, 22-year-old Amanda Gorman made history by becoming the youngest inaugural poet. She delivered a powerful, moving poem that explored themes of unity and reconciliation, while also touching on the Capitol riot which had taken place just a few days prior. Millions of young Black girls saw themselves represented like never before, and the country witnessed just how much raw emotion and power words can hold. 
The Tennessee State Museum recognizes the importance of uplifting Black voices and will be hosting a virtual poetry reading tonight, featuring local poets and writers whose work reflects on our state's past and present. Writers will include Ciona Rouse and Kashif Andrew Graham — both of whom have contributed books coverage and poetry for the Scene — and Cameron L. Mitchell.
Rouse is the author of the chapbook Vantablack (available as a digital download from Third Man Books) and her poetry has been featured in Oxford American, NPR Music, Gabby Journal and several other publications. She also co-hosts the literary podcast Re\VERB. Graham, originally from New York, moved to Tennessee in 2014 to pursue a master's degree in church ministry from the Pentecostal Theological Seminary in Cleveland, Tenn. He is currently a writer and theological librarian at the Vanderbilt Divinity School. You can keep up with him on Instagram at @kagwrites, where he shares his poetry. Mitchell is a Memphis native and the founder of Free Fyre, an organization of spoken word artists which provides the community with not only poetry but also theatrics and transformation. Mitchell has worked with the Nashville Children's Theatre and performed at OZ Arts Nashville, The National Civil Rights Museum and Vanderbilt University among others. 
The event starts at 6 p.m. and will be free to the public. Following the event and if time permits, guests will be able to engage in a discussion and ask questions. To join, use this link and the password "Read."